Shadow Chancellor Rachel Reeves was joined by Labour Parliamentary by-election candidate Dr. Paul Williams on a visit to our site last Tuesday (May 4th), ahead of local elections on May 6th.
During their visit, Rachel Reeves and Dr. Paul Williams had a full tour of our site. Alongside this, they introduced themselves to our staff and were given some hands-on experience of some of our devices.
They also discussed with our staff how both the election and politics is affecting them.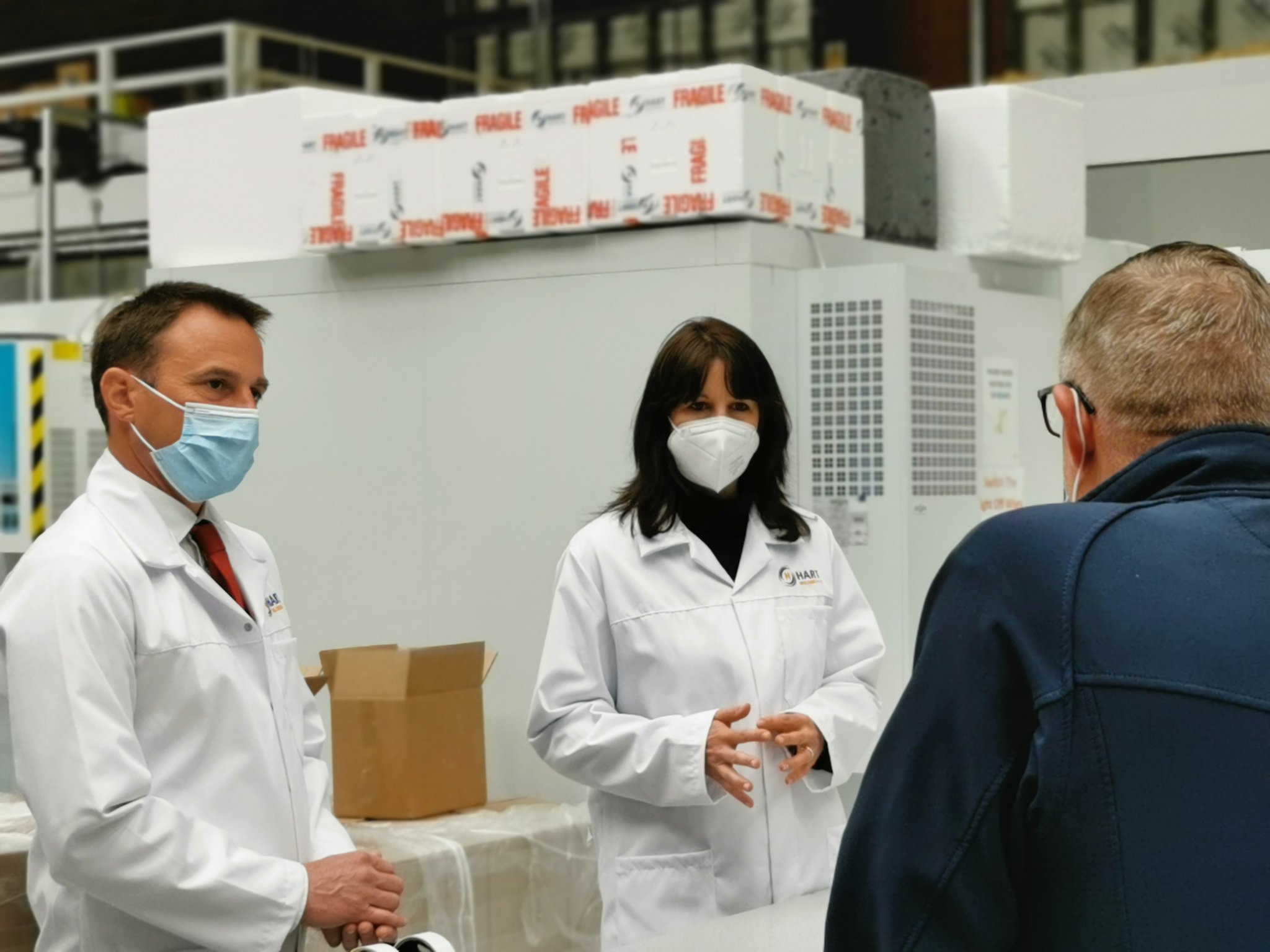 Hart's Managing Director, Alexander Ebinger said: "We enjoyed our opportunity to showcase our business to Shadow Cabinet member Rachel Reeves and Dr. Paul Williams. They both seemed very interested in the specialised high skill jobs we are providing for the region.
Dr. Williams seemed especially curious about our product range due to his medical background and we had a long conversation about our supply relationship with the NHS and our international partners.
Both visitors were very interested in our staff and their success stories, growing up in the region and their opportunities with local universities and then finding suitable high skilled employment locally as well."
To find out more about the visit, more coverage is available at the links below:
https://www.hartlepoolmail.co.uk/news/politics/good-jobs-needed-in-hartlepool-says-labour-politician-in-by-election-visit-3224337
https://www.thenorthernecho.co.uk/news/19278631.labours-paul-williams-visits-hart-biologicals-poll-puts-conservatives-ahead-hartlepool/
Image Credits
Rachel Conner-Hill (2021) Labour's Paul Williams visits Hart Biologicals as poll puts Conservatives ahead in Hartlepool. Available at: https://www.thenorthernecho.co.uk/news/19278631.labours-paul-williams-visits-hart-biologicals-poll-puts-conservatives-ahead-hartlepool/