Hart is set to attend the International Society on Thrombosis and Haemostasis (ISTH) Congress 2023, which is scheduled to take place June 24-28th in Montreal, Canada.
ISTH is a highly anticipated event, one of the largest gatherings of experts in the field of thrombosis and haemostasis. The congress is expected to draw a large and diverse audience, including clinicians, researchers, and industry professionals from around the world, including our Hart Bio team.
Through an extensive line-up of educational sessions, poster and oral communications, state-of-the-art lectures, medical industry exhibits and professional networking opportunities, the Congress promotes important scientific discourse and advancement. (1)
Our booth number for the event this year is 2314, make sure to come along and speak to our team of experts and see how we can help you.
The aesthetic of our booth will be similar to last year. We will be using our fantastic Hart Bio branded backdrop, focusing on our contract partnerships services. There will be a desk showcasing our leaflets, and some branded items for visitors to enjoy. We will also have brand-new visuals, and our new company video footage, premiering at ISTH 2023!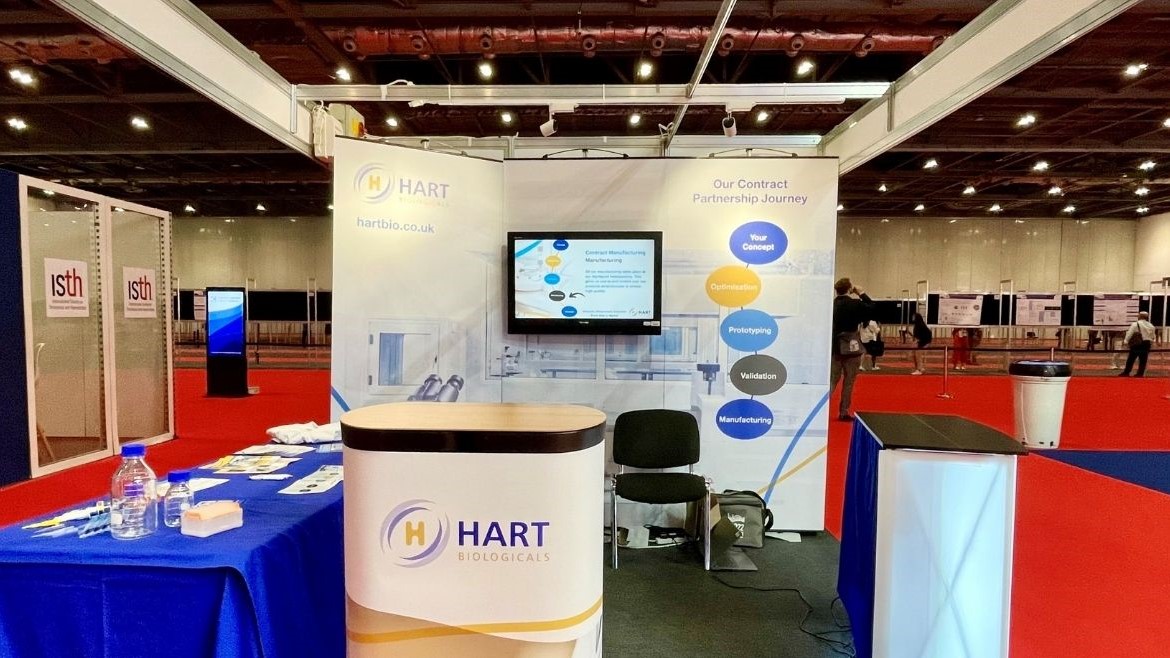 Last year's trip to London for the congress was a huge success, so we have high hopes that this year's visit is even more successful. We look forward to seeing you all there.
Our countdown posts to the event are ongoing across our social media, so keep an eye out for them!
References