Today we celebrate World Mental Health Day 2022. The World Health Organisation recognises World Mental Health Day on 10 October every year.
The theme of 2022's World Mental Health Day, set by the World Federation for Mental Health, is 'Make mental health and wellbeing for all a global priority'.
For over 70 years, we've been working to make sure that mental health is treated on a par with physical health. Mental health problems exist in our lives, families, workplaces and communities, impacting everyone. We must do as much as possible to prevent mental ill-health – as individuals and as a society. We will continue to call on national and local governments to prioritise reducing the factors known to pose a risk to people's mental health, enhancing those known to protect it and creating the conditions needed for people to thrive. (1)
The objective of World Mental Health Day is to raise awareness on mental health issues around the world and to mobilise support for those experiencing mental health issues. World Mental Health Day is also a chance to talk about mental health in general, how we need to look after it, and how important it is to talk about things and get help if you are struggling.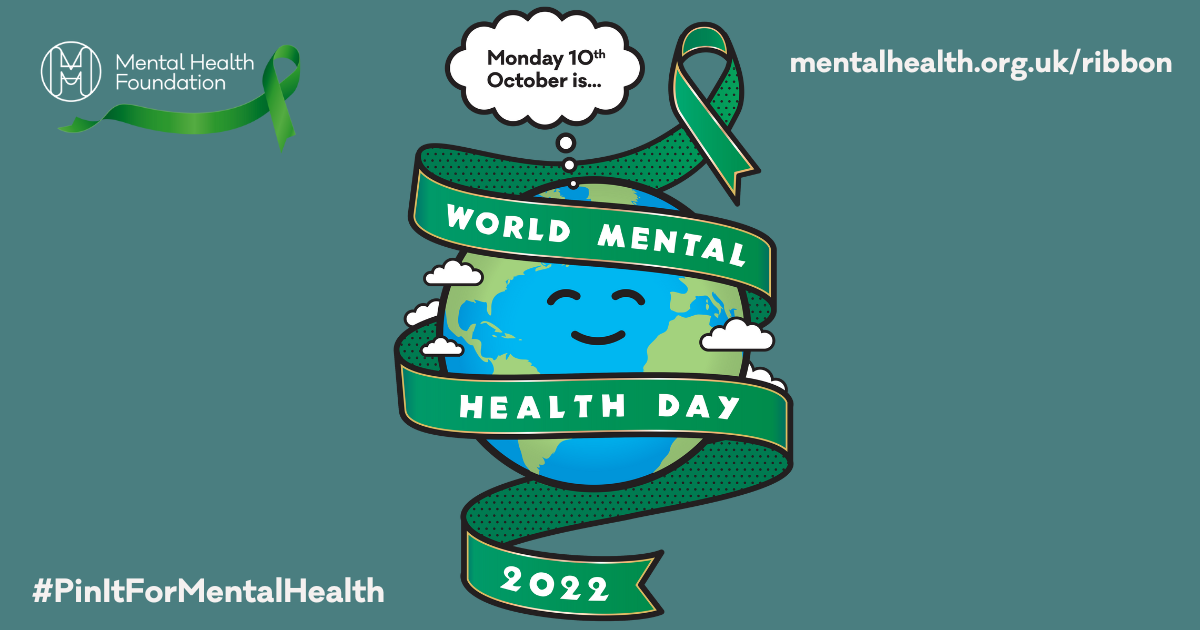 Mental Health Tips - Backed By Research
Protecting our mental health is easier than you might think. We can all do it every day, and with simple activities that help us feel OK, we're better able to cope with life. Each of our tips has been created to help us look after our mental health, and, importantly, each is backed up by evidence from research, including the Mental Health Foundation's ground-breaking study. (1)
To find out more about World Mental Health Day 2022, click here
To find out how you can get involved with challenges to support world mental health day, click here
To make a donation, click here
Refrences
1. https://www.mentalhealth.org.uk/
2. www.mentalhealth.org.uk/explore-mental-health/publications/our-best-mental-health-tips#paragraph-20541